Third Annual Charity Beach Tournament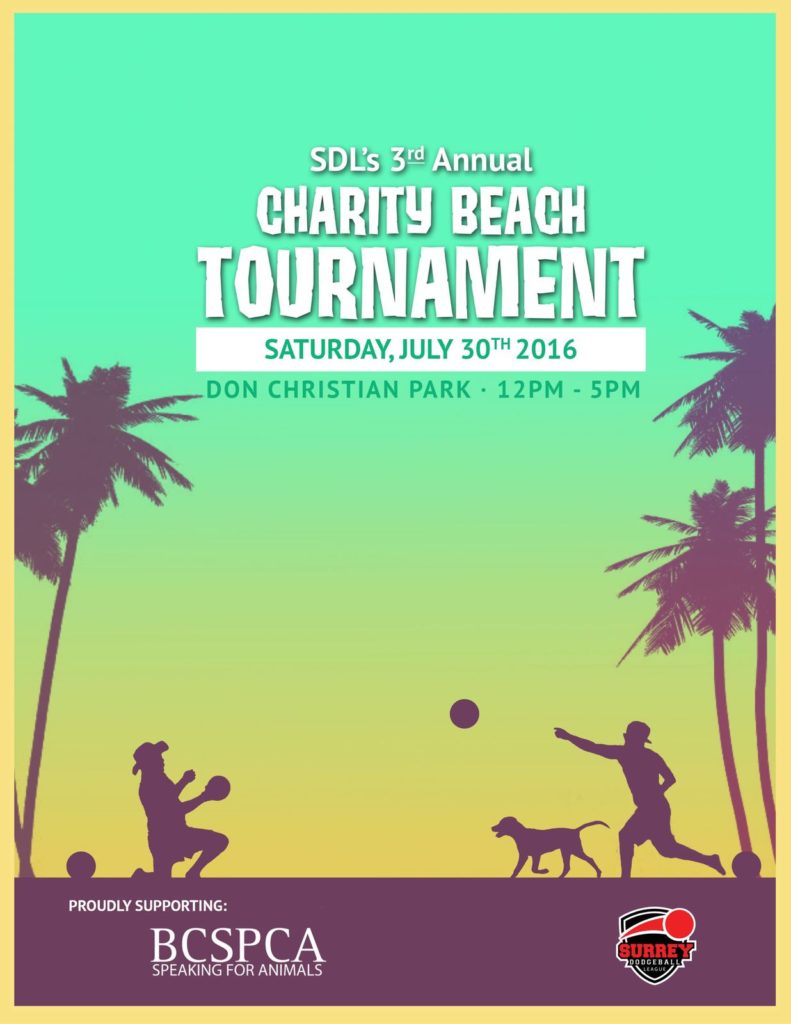 We all love dodgeball, and we all love animals. So what is the only way to make the game of dodgeball even better than it already is?
Getting to play dodgeball while raising money towards the SPCA!
On Saturday July 30th SDL will be hosting its annual Sand Tournament with ALL proceeds going to the SPCA.
The tournament will run from 12:00pm-5:00pm at Don Christian Park where we will see ten teams battle it out in the sand for eternal glory and some awesome karma!
Team registration will cost $120.00, all of which will be going to the SPCA.
Additionally we will be firing up the BBQ where you can grab a hot dog or a hamburger, chips, and a pop and/or participate in our prize draw all by donation!
SDL is passionate about dodgeball, but our sense of community is what defines us as a league. So get your friends together for an amazing cause (puppies and all other types of adorable animals), and have some amazing fun in the sun!
To register a team, please email [email protected]