Surrey Food Bank Charity Tournament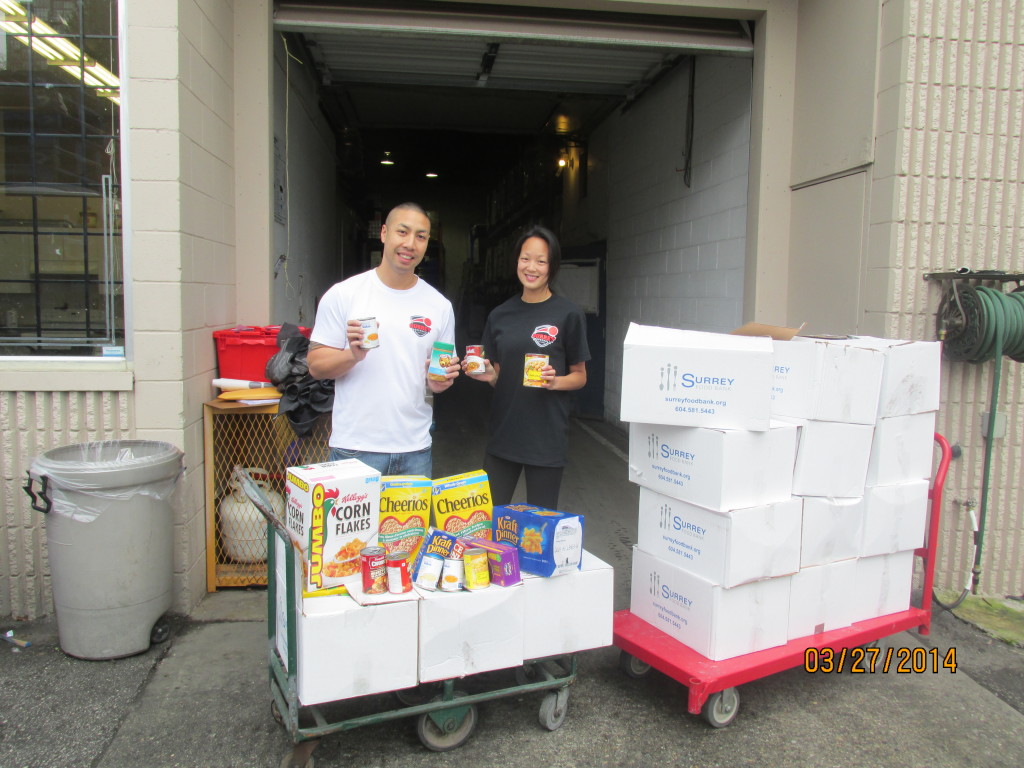 SDL is proud to announce that on Sunday, March 23rd, we hosted our very first charity tournament ever! This special tournament was for the Surrey Food Bank, where we received an overwhelming amount of monetary and food donations from our players! The tourney was a huge success; everyone had tons of fun and our players were more than generous with their food donations. Furthermore, some of our players took it upon themselves to go out into the community and ask for donations that went to either the food bank, were used to be raffled off at the event, or were used to reward the winning team (Pandamonium), as well as the runner-up team (Breaking Balls)! After the money was counted and the food weighed by the Surrey Food Bank, we had raised a total of $2,556 and had donated 517 pounds worth of food (15 full boxes of food)! These numbers speak truly to how incredibly generous and super awesome our players are!
We would like to really thank those who had provided the donations for this tourney. Also, a huge thank you to Ryan D. who is responsible for raising over $1,000 in cash donations alone, from both non-league players and from various companies within the Lower Mainland! And, not to mention the two pairs of Canuck's tickets that Ryan was able to contribute that were, of course, highly-sought after prizes
SDL's first charity tournament was truly a huge success and this would not have been possible without all of you who came out to support the Surrey Food Bank! We are so grateful for all the donations that we have received for this event. Thank you for your tremendous amount of support for this great cause!