Surrey Christmas Bureau Charity Tournament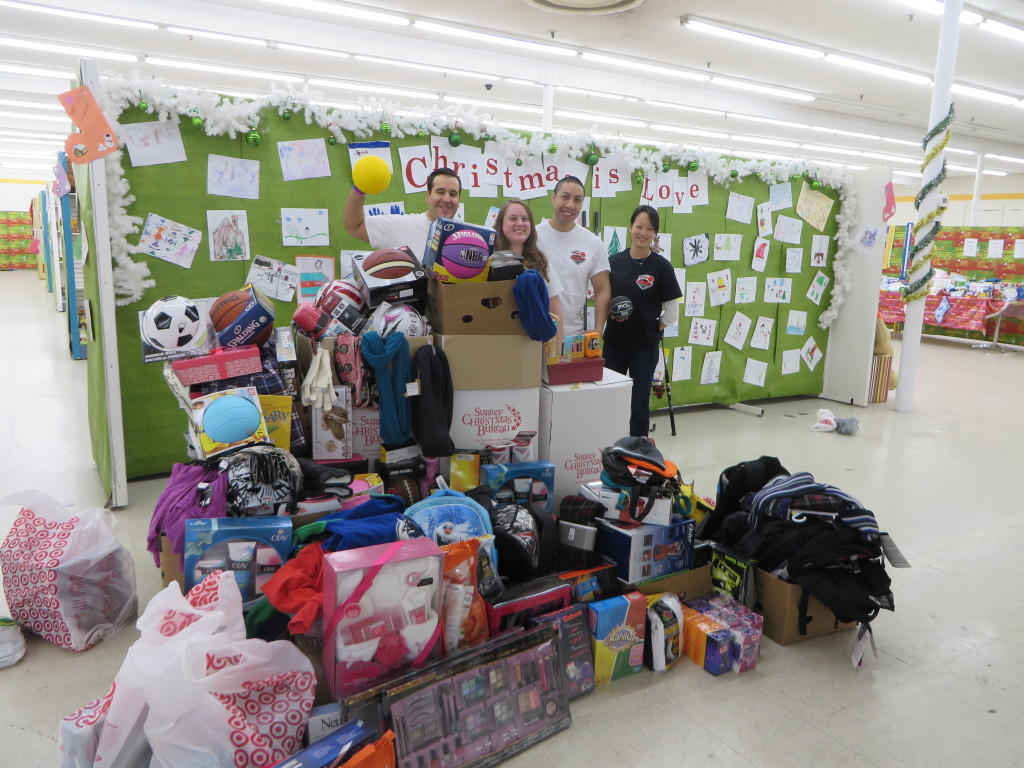 Monday, December 1st, 2014 marked the day of SDL's third charity tournament, and this time it was held for the Surrey Christmas Bureau (SCB)! December 2014 was the league's first Christmas and given the special time of year that it was, SDL really wanted to help make the lives of underprivileged children and teens that much more merry and bright. The SCB is a non-profit, charitable organization that was founded in May 1999, and today it has become the largest Christmas bureau in our province. This year, the bureau had served over 1,700 low-income families in Surrey through its Christmas Hamper program. SDL had assisted the bureau in this mission by raising money and collecting toys at our charity tournament.
The SCB charity tourney was the most successful event SDL has hosted yet! An impressive total of $4,719.39 was raised for the SCB, in addition to the 4 boxes of toys and other items for children and teens that were gathered at our event! Participants – both individual players and teams had generously donated to the bureau, and some our very own volunteers had very kindly collected monetary donations from the community. A huge thank you to Ryan D., one of our Night Coordinators, for the plenteous amount of donations that he had collected alone! Also, congratulations to Adam M. for being SDL's MVD (Most Valuable Donator) and raising the most money! He was able to raise $500 for the SCB and as a result he got his Season 4 fee waived! Thank you to all of our wonderful SDL'ers for your very thoughtful donations, and of course for the time and effort that went into receiving them!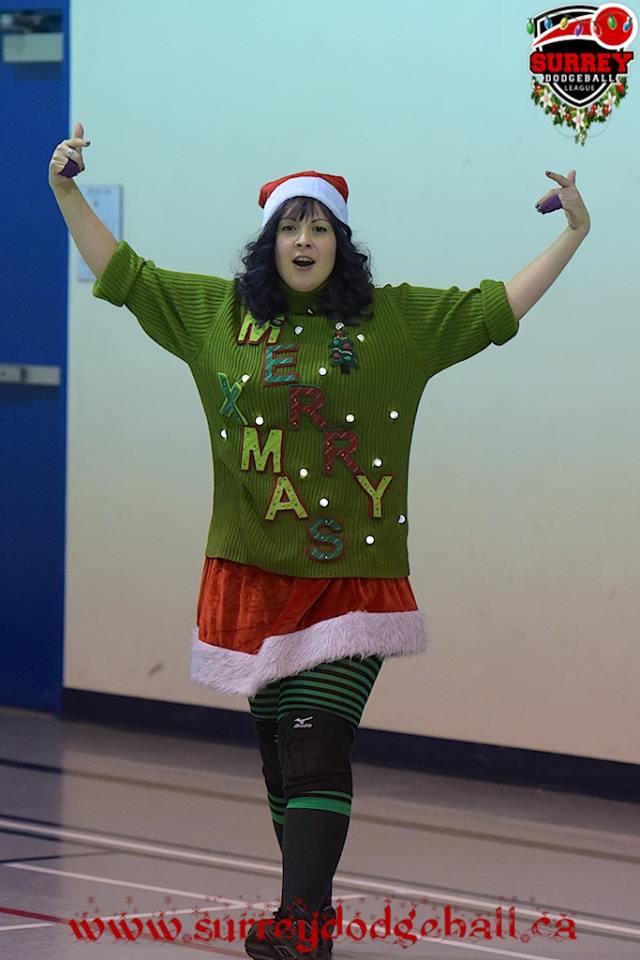 So, what exactly did SDL do with the money that was raised? Rather than giving the donation to the SCB in cash form, our volunteers had instead gone on a massive two-day shopping spree for the bureau! The stores that we had visited were the Walmart in Guildford and the Target store in Surrey Central. We would like to thank Walmart, Target, as well as the Canadian Tire in White Rock for charitably giving SDL a store credit worth $611.00* total; this allowed us to attain additional items for the bureau. Furthermore, thank you to the London Drugs in Guildford for donating $50* worth of toys! The items that SDL had purchased were mainly for teens as the SCB was short items for this particular age group, such as sporting goods, makeup, perfume, scarves, toques, mittens and other accessories, clothing, shoes, toiletries and a variety of other items.
SDL would like to thank all of you who had come out to this special event for the SCB! We sincerely appreciate everyone's support, from our incredible players and volunteers for your overwhelming amount of toy and monetary donations, to our community for so kindly donating to the bureau on our behalf. The success of this tournament speaks to the sense of community that SDL strives to maintain within our league; after all, you are the reason this charity event was a huge success! It was wonderful to see everyone come together for the greater good of our community. SDL is truly grateful for your role in helping touch the lives of so many local families this holiday season. We look forward to hosting another charity event in Season 4 and continuing to be a positive influence in our community!
*These amounts are in addition to the $4,719.39 that was raised at the event.