White Rock Ball Hockey League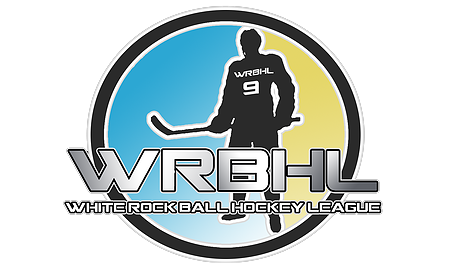 The White Rock Ball Hockey League is a recreational league which plays out of Centennial Arena in White Rock, British Columbia. We have created a professional ball hockey league for White Rock, South Surrey, and the lower mainland. This year we will feature three divisions to create a competitive environment for our players. The WRBHL has provided a professional experience since 2009, initially working under White Rock Leisure Services; now the WRBHL is its own entity running both adult and youth divisions under High Bridge Sports and Entertainment INC.
Every year the WRBHL has seen growth in both customer base and popularity in the BC ball hockey community. This year we have players coming from all over the lower mainland to play in our White Rock based league.  We are truly humbled that players from Surrey, Langley, Cloverdale, Richmond, and Vancouver come to play ball hockey in our organization.
​The WRBHL prides itself at its ability to run on time, the website and stat system are always updated, and there is never confusion on league format or scheduling. The WRBHL will provide the community with a professional product and standard of ball hockey at a reasonable cost.
For more details, check out
http://www.wrbhl.com/
White Rock Flag Football Club

(Formally White Rock Flag Football Association) is a coed recreational flag football league, which started in the fall of 2013. We are currently preparing for our 2015 Summer season! Sign up today to compete for the Crescent Bowl!  We will be running Coed, Youth, and Men's Leagues for Flag Football starting April 2015!  We are very proud that the association has made it this far and would like to thank everyone who has made it such a success!
We are dedicated to providing the South Surrey and surrounding Communities with a fun and competitive environment to play Flag Football!  We want to promote active living for all ages by playing the game we all love!
The WRFFC is very proud to announce a partnership program with the Surrey Dodgeball League!  We will be offering members for the SDL a $50 rebate on a team's season fees, please contact us for more details.
http://www.wrffa.com/